About Me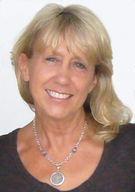 I have worked as a professional desktop publisher, graphic design specialist and technical illustrator for the past 30 years. In the course of my career, I have worked in all areas that graphic design encompasses, a national investing magazine (major redesign), corporate identification, packaging, literature, advertising, events, and web design.
I work using Adobe Creative Suite, with particular strengths in InDesign, Photoshop, Illustrator, Adobe Acrobat Pro, QuarkXpress 9.3 and MS Office Suite. For the last two years I have attended classes for Adobe Flash Animation, Dreamweaver, and Final Cut Pro X.
I also volunteer my time as a graphic designer for the Concourse d'Elegance of America, at St. John's Inn, Plymouth, Michigan and The Cranbrook Music Guild, Bloomfield Hills, Michigan.
Presently, I am Self-employed as Graphic Directions, Fix My Logo! and Zeek and Company – Greeting Cards ... If you need support with your graphic design project you can contact me at:
Graphic Directions
or
Fix My Logo!
for graphic design support to request a quote! If you need me to come and work contract at your office,
give me a call!
---
---